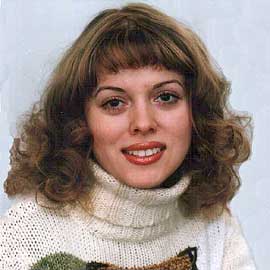 Kamenyanova Anna is a soloist vocalist of the Donetsk Musical Academic theatre named after Artyom. During her 5 years of studies in the Donetsk Musical Academy she proved to be a vocally gifted student.
Anna possesses a beautiful full diapason lyric coloratura soprano with a nice high register, a strong and sonorous low register. She manages to use her singing breath properly, so she can perform not only lyric but coloratura repertoire too.
Anna learns musical works quickly, she is persistent and industrious person. All these qualities helped her to develop the great chamber-vocal repertoire.
Anna took an active part in the Academy concert activities, and in 2002 she made a great success in the final performance of "Un Ballo in Maschera" by Verdi in the part of Oscar. In 2003 Anna graduated from the Donetsk Musical Academy, and her graduation work was the part of Marfa in "The Tsar's Bride" by Rimsky- Korsakov.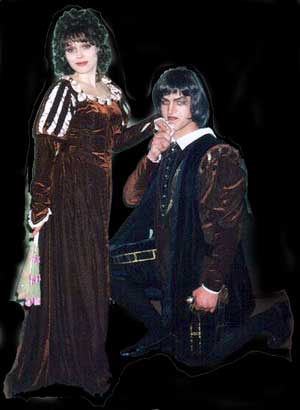 The following parts are in Anna's repertoire:
Gylda, "Rigoletto", Verdi;
Violetta, "Traviata", Verdi;
The Queen of the Night, "Magic Flute", Mozart;
Muzetta, "Bohema", Puccini;
Yolanta, "Yolanta", Tchaikovskiy;
Michaella, "Carmen", Bizet.
Contact:
anna.kam@mail.ru